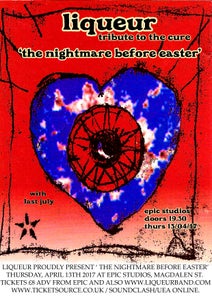 £

8.50 - On Sale
For the Norwich show on THURSDAY 13th April at EPIC Studios ,
Magdalen Street Norwich.
(the day before Good Friday!)
Support from 'Last July'
*IMPORTANT*
Please record your name or names of the person to collect the tickets
if it's not obvious by the paypal name.
At Epic Studios , Magdalen Street, Norwich